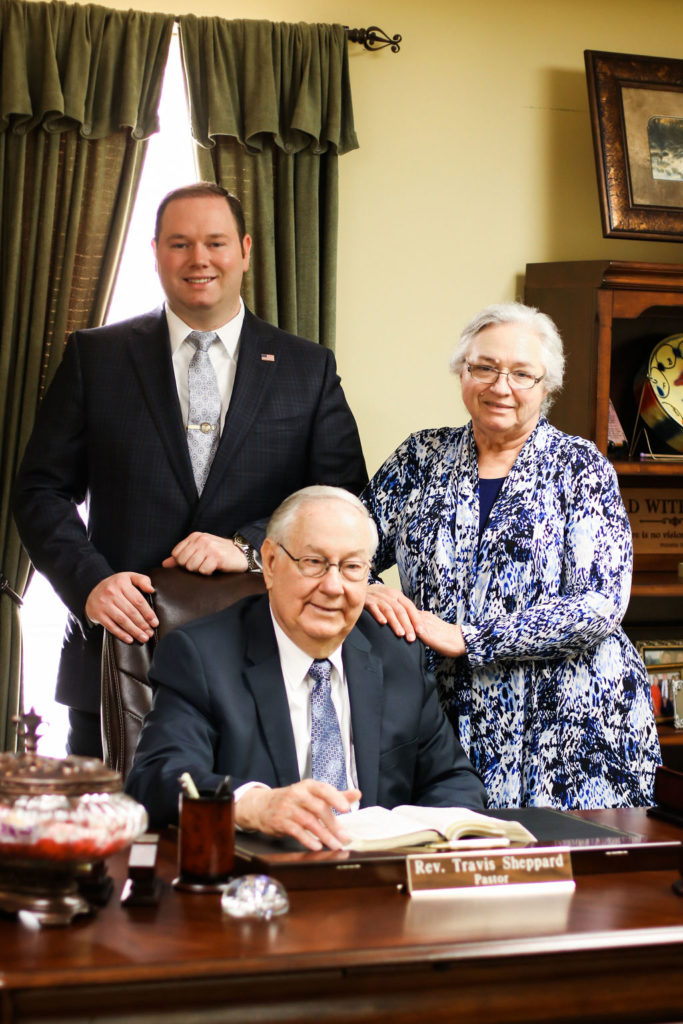 OUR PASTOR
Pastor T. H. Sheppard was elected senior pastor of The Apostolic Church on May 18, 1985 and his first service was on June 6, 1985. He

attended Apostolic Bible Institute from 1972 – 1974.

Pastor Sheppard has been active within the United Pentecostal Church International for over 50 years—serving on various local and district committees. He served on the TN District Board as Presbyter of Section Eleven for 20 years. In addition, he is a gifted teacher, preacher, and musician.
Sis. Joan Sheppard actively serves along side her husband in pastoral ministry at The Apostolic Church. She served as our Christian school principal and taught students in the upper levels for over 22 years.

She served on the TN District Ladies Committee as Ladies Leader of Section Eleven for 20 years. She currently serves as the TN District Women of Worth Director. Sis. Sheppard is a gifted teacher and marriage counselor.
Pastor & Sis. Sheppard have been married for 57 years. They

have three boys: Mark, Len, and T.C.
Under the Leadership of Pastor Sheppard, we have seen many baptized and filled with the Holy Ghost. We thank God for blessing us with a wonderful Pastor and First Lady!
Meet the dynamic pastoral team at The Apostolic Church. They are a godly, educated, talented, and anointed group of leaders who God has called for such a time as this. Our team is passionate about serving our congregation, city, and surrounding communities.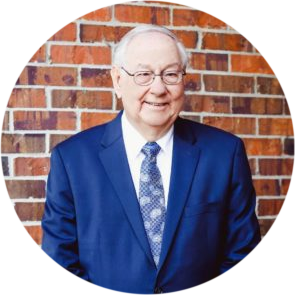 REV. T. H. SHEPPARD | SENIOR PASTOR
T 901.485.9220 | E thsheppard@millingtonupc.com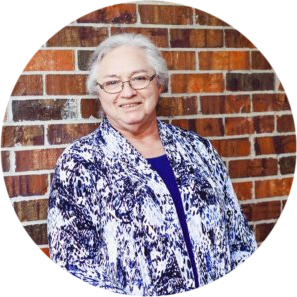 SIS. JOAN SHEPPARD | FIRST LADY
T 901.485.3442 | E joansheppard@tacmillington.com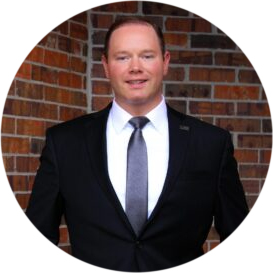 T.C. SHEPPARD | ADMINISTRATIVE PASTOR
T 901.872.3558 | E tcsheppard@millingtonupc.com
T.C. serves as TAC's Administrative Pastor/Treasurer (2015) and Minister of Music (2007). He oversees the day-to-day operation of the church and leads the congregation in worship during weekly services and special events.

T.C. loves to travel and has a big heart for helping people. He is active in our community. He has served on mission trips local and abroad including; The Netherlands, Ireland, and the Philippines.

T.C. is Vice President of Consumer Finance at UMH Properties, Inc., a property management and public equity real estate investment trust (NYSE: UMH), headquartered in Freehold, New Jersey.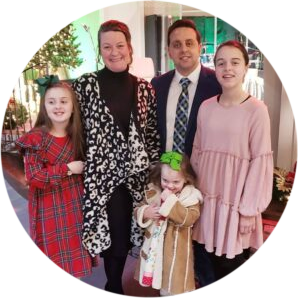 REV. JOSHUA BLAKE PROCTOR | FAMILY PASTOR
T 901.674-0316 | E jproctor@tacmillington.com
Pastor Blake serves as TAC's Family Pastor – a position he has held since December 2020. He assists the senior pastor with pastoral counseling, family spiritual guidance, convalescent care, bereavement care and celebratory events such as: baptisms, child dedications and weddings. He and his wife, Natalie, also serve as The Merge group leaders.

Pastor Blake holds a Bachelor of Science degree in Behavioral Health Science from Grand Canyon University – Phoenix, Arizona.

Pastor Blake and his wife, Natalie, have three beautiful daughters – Shyla, Braelynn, and Anistynn. They have two dogs that they adore – Bella and Koda.

Pastor Blake is Chief Operating Officer at Cabinets Unlimited, Inc. in Munford, Tennessee.